Your partner for installation projects
March 14 – 18, 2017 Walraven will again be present at the ISH exhibition in Frankfurt, Germany. ISH is the world's largest exhibition in the field of heating, ventilation, air conditioning, sanitary and renewable energy. Walraven is one of the 2,400 exhibitors who will be present this year.
New Plugs and Anchors range
Walraven has several innovations to show, amongst which our new Plugs and Anchors range: a complete range of mechanical and chemical anchors for multiple applications. Recently new products have been added, e.g. drop-in anchors, concrete screws, throughbolt anchors, highload anchors, shield anchors and ceiling anchors.
The anchors offer a high performance in both cracked and non-cracked concrete and are easy to fix.
Maxx Heavy Frame Modular Support System: a complete solution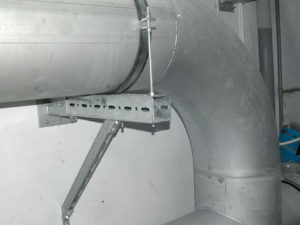 Another highlight will be the new Maxx modular support system for heavy duty applications. This system consists of heavy rail profile and an extensive range of accessories.
Maxx is a great alternative to welding and drilling structural steel systems and the use of high quality hot dipped galvanized steel components means Maxx is perfectly suited to indoor and outdoor applications.
Booth design showing Walraven in a new light
A brand-new stand concept shows the complete Walraven offering as both an established partner of the wholesaler market and as an experienced partner and adviser for all kinds of technical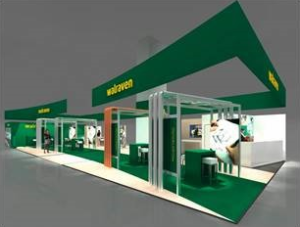 building projects.
Walraven is already well established within the wholesale market for installation materials, but the new philosophy expands on this partnership by emphasizing a solution and service oriented project approach for planners and larger installation companies.
The focus is now on Walraven's ability to provide product systems and project support for heavy applications relevant to industrial and plant engineering, for planners, specifiers and contractors.
The new booth consists of four sections each covering a different area of Walraven expertise. Explore them together with a Walraven consultant.
Interested to know more?
We cordially invite you to visit us in hall 6.1, booth C96 + D96.
For more information about ISH, please visit: www.ish.messefrankfurt.com