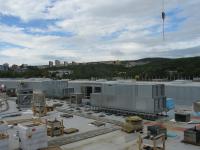 In Slovakia, 'the Bory Mall' is currently being built; a family-oriented shopping centre of up to 1.55 million m2.The building, the first of its kind in Slovakia, offers shopping and leisure facilities in combination with office space and residential properties. Walraven has supplied several product systems and additionally provides on-site technical advice .
Project phases
January 2013, the construction of the shopping centre, just north of Bratislava and therefore strategically located between Slovakia, Hungary and Austria, was started. The first project phase consists of the shopping centre and retail area.
Some facts:
The total investment for the construction of the 'Bory Mall' area is 300 million euro
The leasable area is 54.000 m2
Visitors have access to 2.360 parking spaces
It is scheduled, that both shopping centre and retail area will open their doors in autumn 2014. The second project phase consists of 'Bory Office' and 'Bory Home'. The offices and residential properties equipped with all public and commercial amenities, lush greenery and landscaping will offer attractive and affordable living.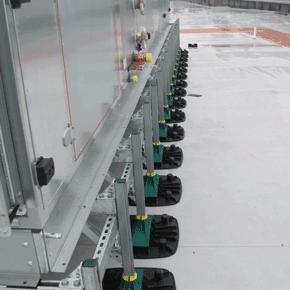 Key role for Walraven
Walraven Czech Republic is one of the main suppliers for the project 'Bory Mall' in Slovakia, supplying many products from the Walraven Fixing System. Several products from the Walraven RapidStrut® Fixing System have already been applied. This system is especially suitable for medium and heavy rail applications, allowing quick and easy installation.
Walraven RapidStrut® Fixing Rail is used to support different ventilation units. In addition, various accessories like Rail End Caps, Connectors 90°, Cross Connectors and Rail Props are used. The accessories are "ready-to-use" pre-assembled and the unique plastic spring allows a quick assembly to the rail. This can result in 40% saving of installation time.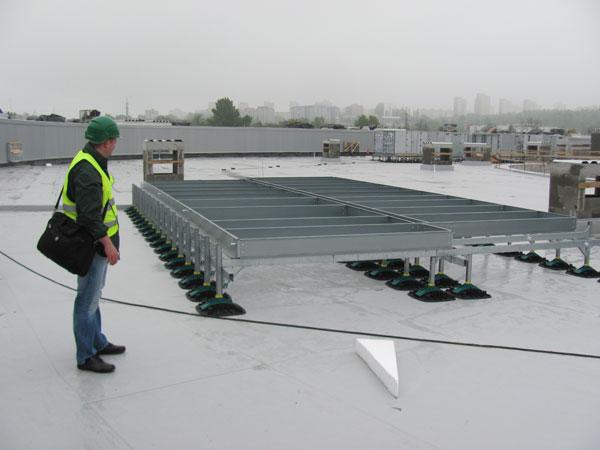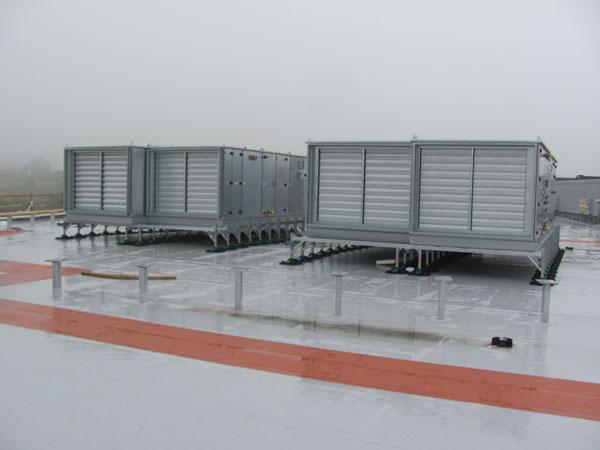 Walraven Yeti® Support system
In addition, the Walraven Yeti® Support System was used on the roof. This modular system provides support for climate installations, solar panels and walkways and is suitable for flat and slightly pitched roofs. The Walraven Yeti® features a non-slip anti-vibration mat and is UV and chemical resistant. The heaviest devices supported by the Walraven Yeti® weigh no less than 10-13 tons!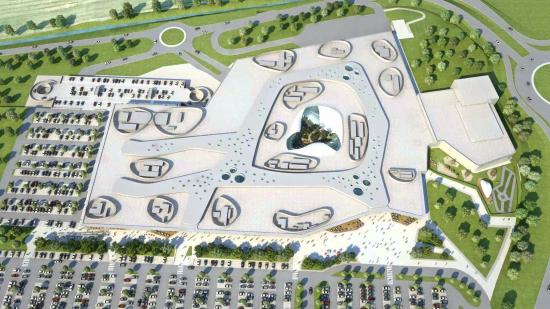 More information?
For more information about the Walraven RapidStrut® Fixing System, the Walraven Yeti ® Support System or other Walraven products, please see our catalogue.
In addition, our Project Engineering team offers solutions to various technical questions and issues. Our engineers have extensive industry experience providing technical solutions, and based on your individual needs, can offer you a well-founded advice.