Recently our BIS RapidRail® system has gained the interest of domestic plumbing and heating engineers for installing hot water systems in large residences. These larger domestic installations can benefit from fast-fit, innovative systems just as much as commercial installations. Here is an example of a domestic installer using RapidRail® to make his installs quicker and easier.
The problem
Any installation which entails a large amount of pipework that needs secure fixing, will need a rail type system. Traditional rail or strut products can do the job, but require a lot of loose parts to put the system together. These can make for time-consuming installations and frustrations for the installer.
The solution
The beauty and unique feature of the BIS RapidRail® system is that you do not need to use any loose nuts, bolts and washers to fix the system together. We have developed pre-assembled slide nuts and hammerfix which are 3in1 parts. They simply push and twist into the rail, and pipe clamps screw directly on. Many of the rail accessories like cantilever arms and rail connectors, also come with pre-assembled slide nuts fixed to them. So connecting all the parts together becomes a breeze!
Craig at CR Plumbing and Heating is a self-employed plumbing and heating engineer who has been using BIS RapidRail® to install domestic heating and hot water systems. He told us he saved hours on this installation of a hot water system in a large domestic property due to the time-saving hammerfix and slide nuts.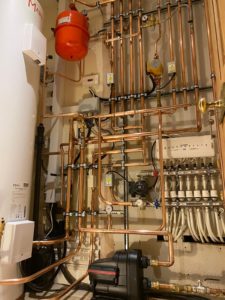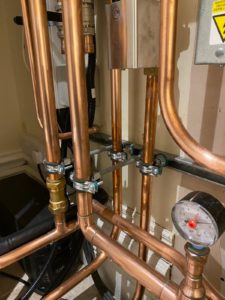 "This system has been a great discovery for me! The benefit of not having to use loose nuts, bolts and washers is a huge time-saver on larger installations. The other accessories that come with this rail are also faster to fit, making it really versatile."
Find out more
If you are interested in saving time on your installations, follow the link below to find out more about our BIS RapidRail® system and to request an information pack.
Find out more about RapidRail