Morrison Construction required a multiservice support system to carry new services from the plant room around the external walls of St Andrews University.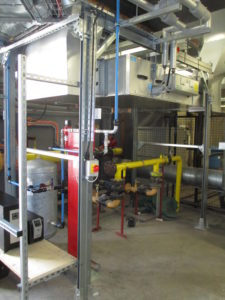 The Problem
The services were external to the building so would be exposed to the weather. Therefore wind load conditions had to be considered as well as corrosion protection.
The Solution
Walraven designed a simple but effective support system using a combination of standard products including the RapidStrut® range. Morrison Construction were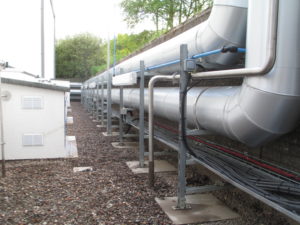 so pleased with the result that they subsequently asked us to design a high level structure to support a 600mm duct. All components were designed for both static loads and wind load conditions, and were supplied with an advanced corrosion protection coating (BIS UltraProtect 1000).
A solid framework produced from our RapidStrut® range offers a flexible and effective outdoor solution.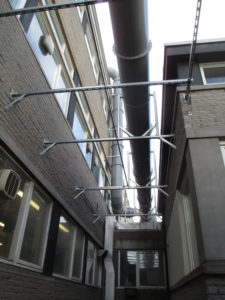 How can we help you?
To find out more about our outdoor support systems just get in touch with your Walraven Regional Sales Manager (RSM).
Find my RSM
More about RapidStrut
Read more case studies