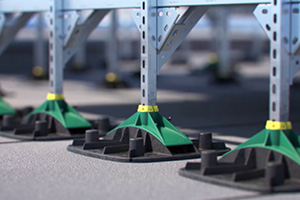 To maintain your roof in an optimal condition it is essential to avoid the pressure on the roof membrane becoming too high that it gets damaged over the years. Optimal distribution of the load and reduction of dead weight protect the roof surface. It is equally important to ensure the waterproof roof membrane is not penetrated.  These penetrations create problematic areas that always, sooner or later, cause serious problems and thus shorten the lifetime of the roof. This results in having to make unexpected and costly repairs. Mounting roof installations using our flexible, modular, non-penetrative support solutions prolongs the lifetime of the roof and reduces or eliminates any potential repair costs.
Roof deck construction
Residential, commercial and industrial buildings usually have, what is called, a 'warm roof'. A characteristic of this type of roof is that the insulation layer is installed on top of the roof instead of laid between the rafters of the roof ('cold roof'). Thus, the entire roof structure is insulated; and therefore, more energy efficient. To protect the rooftop and retain the correct fall this layer of insulation material should not be overloaded and/or compressed more than tolerated. The waterproof exterior layer must not crack; water could leak below this top layer and cause blisters that will damage the rooftop itself. Also, the environmental circumstances e.g. snow on the roof (load) and/or wind across the roof (uplift) must be taken into account. Designing for wind uplift is important.
Rooftop units and their support systems
Rooftop units in combination with their support systems can place a heavy burden on a building's roofing system and must be properly supported to preserve the roof's structural integrity. We are aware that often there is little space to work, installations cannot be attached directly to the rooftop and reduction in installation time is essential. Walraven designs and manufactures solid, reliable, non-penetrative support solutions that excel in adjustability. From lightweight piping support to complex heavy-duty systems, we use only the highest quality materials. Our systems include the modular BIS RapidStrut® fixing rail system with BIS UltraProtect® 1000 surface treatment ensuring maximum corrosion protection.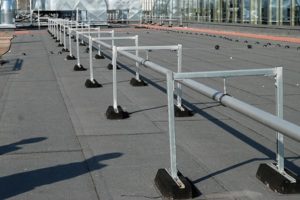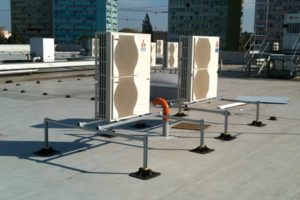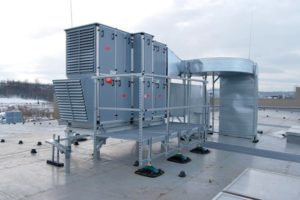 The best solution: talk to our experts!
Do you want more information about our rooftop systems? Or can we help you in determining and planning the most effective support solution for your rooftop installation? Please feel free to contact us to discuss this with our experts. Our technical engineers have many years of experience with technical challenges on rooftops and are happy to advice you. Don't hesitate to get in touch!