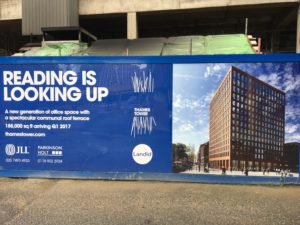 The M&E contractor working on the Thames Tower high rise office block in Reading required advice about how to effectively support the rooftop services coming from the plant room. Walraven were approached to provide a technical design solution which was taken forward and implemented with great success.
The Problem
This was a rooftop installation project to support very heavy pipework. The solution had to take into account several factors: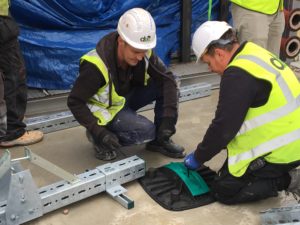 It had to be suitable for outdoor use
Take into account the thermal expansion of the pipework it would be supporting
Allow for a non-penetrative roof design
Be easy to install in a confined space
The Solution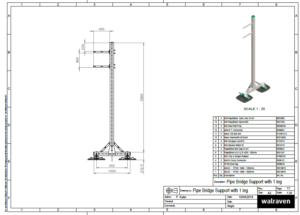 Our technical support team provided drawings and load calculations to recommend a combination of Walraven installation systems. This was followed up with a toolbox talk on-site.
The Walraven Maxx frame system is perfectly suited to supporting heavy pipework and is suitable for outdoor use. Used in combination with our expansion guides, the pipes would be effectively supported whilst allowing for thermal expansion. To provide a non-penetrative rooftop attachment, our Walraven Yeti® rooftop support feet were used.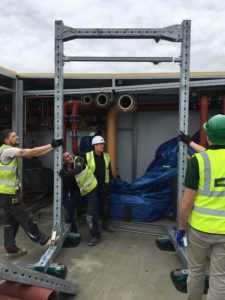 The Maxx frame is a flexible, heavy rail system that is safe, secure and corrosion-resistant. It is suitable for many applications and is quick and easy to install without the need for on-site fabrication or welding – perfect for confined spaces.
How can we help you?
Would you like to find out more about how the Maxx heavy rail system could benefit your projects?  Call your Walraven Regional Sales Manager (RSM) to find out how we can help.