Sometimes you encounter a situation which cannot be clarified by drawing, email or phone. Or you simply need a report on the actual situation. At those moments you can always count on the expertise of our technical team.
What can we offer?
Advice on location
Reports on the actual situation
Manufacturer checked solutions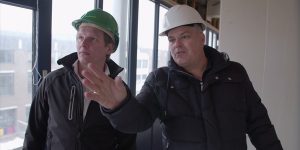 Request a call back
Would you like to find out more about an onsite consultation? Fill in our form and we will call you back.