Cutting, grinding, drilling, measuring, they all cost a lot of time on the building site. Not to mention the costs of lost materials or faults. We can prefabricate solutions for you and deliver them direct to site.
What can we offer?
Pre-assembled parts
Time saving
Cost saving
Zero waste
Exact amount of product needed
Drill plans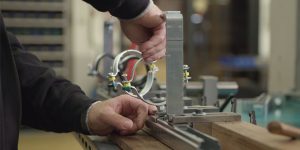 Request a call back
Do you have a question about our prefabrication services? Fill in our form and we will call you back.