BIS RapidStrut® system
The BIS RapidStrut® system offers high speed and safe installation. It consists of various rail profiles and an extensive range of accessories for all medium applications.
Insert, lock, done!
BIS RapidStrut® accessories are pre-assembled and delivered 'ready-to-use' to the building site. For example, the plastic spring on the slide nut allows it to be fixed into the rail with one easy twist. The BIS RapidStrut® system is so easy to use, that it is possible to save up to 40% in fixing time!
Safety first!
All strut rails have inward formed flanges with serrated profile for extra grip. Together with the serrated design of slide nuts, it allows easy and safe positioning of accessories.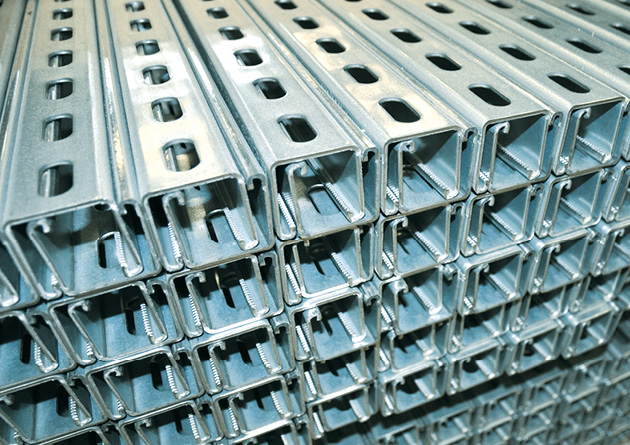 Also available with our BIS UltraProtect® 1000 finish!
As well as pre-galvanised and hot dip galvanised finishes, many parts of the BIS RapidStrut® system are also available in our special BIS UltraProtect® 1000 finish which offers additional corrosion resistance of up to 1000 hours. This far exceeds hot dip galvanised (up to 600 hours) and zinc plated (up to 80 hours) products.
Features & Benefits
Quick and safe installation
Saves up to 40% fixing time!
Accessories pre-assembled 'ready-to-use'
For all medium applications
Also available with BIS UltraProtect® 1000 finish
Click here for an overview of all our BIS RapidStrut® products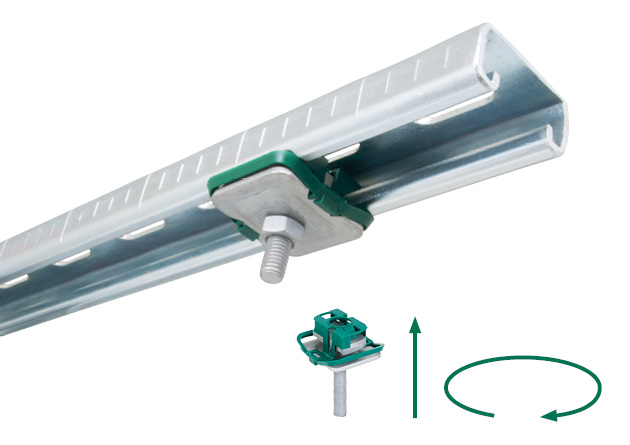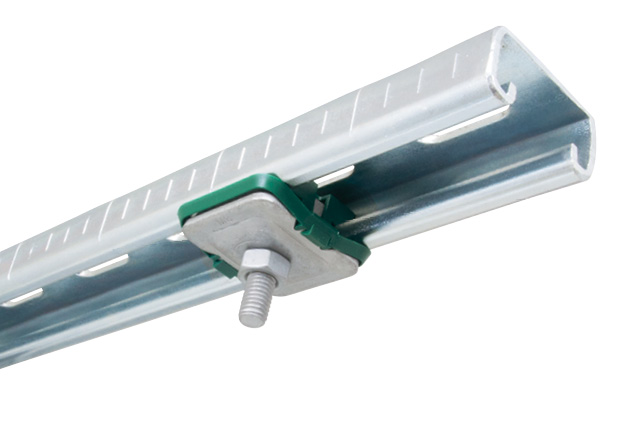 BIS RapidStrut® product selection: