A new standard for heavy-frame systems
The new version of this versatile steelwork support system developed for heavy-duty and load-bearing frames brings a lot of added value compared to its predecessor.
A high degree of flexibility
The profiles are available in different dimensions and are made with a closed profile which offers a strong, reliable and safe solution. The system is designed with a number of accessories for easy construction at the building site.
Maxx is compatible with most components of the RapidStrut® medium rail system, so that smaller pipework can also be installed in an efficient way as part of the same system.
Robust and corrosion resistant
The use of high quality hot-dipped galvanised steel components assure corrosion resistance; therefore, the system is perfectly suited for both indoor and outdoor applications.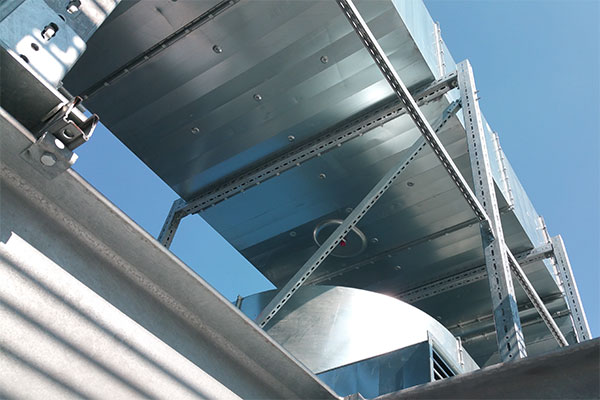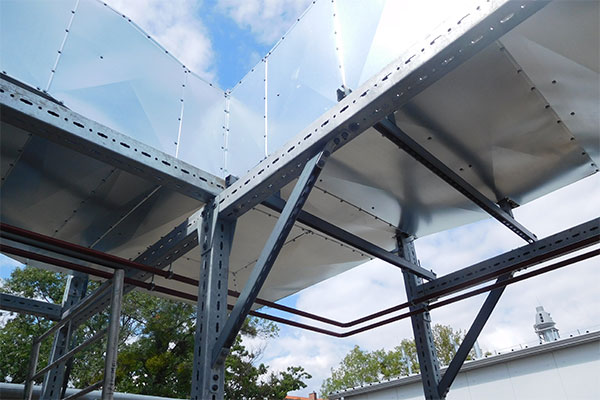 Complete solution
Thanks to its modular built, the product system can be fully assembled off-site and just be delivered to the site directly as well as in parts if it better suits your project. Maxx is an excellent alternative to welding and drilling structural steel systems.
Benefits at a glance:
Easy to install thanks to the Maxx Hammerfix
Modular system, no welding or drilling on-site is required
High corrosion protection enabled by hot-dip galvanized steel parts and stainless steel spring
Custom length and prefabrication option available on demand
Free advisory service, ranging from design, engineering to on-site consultation
Background
One of the biggest printing houses in the Netherlands was looking for a flexible solution in their production area in terms of pipe and heavy vertical support from the transport loop to the machines on the floor.
Customer requirements
Key requirement for the installation was flexibility and to be able to move and relocate the machinery within the production area if required.
Solution
The project was essentially done in two phases. During the first phase, Walraven provided a pipe support solution for heating and cooling pipes. In the second phase, the customer was looking for a heavy-duty solution, and their first idea was to weld such construction. As part of the discussions, we demonstrated how our Maxx heady duty system could satisfy all the requirements while providing technical ease like unneeded welding and benefits such as modularity, easy disassembly and replacement if required. Walraven supported all arguments and suggestions with calculations and drawings.
Read all our case studies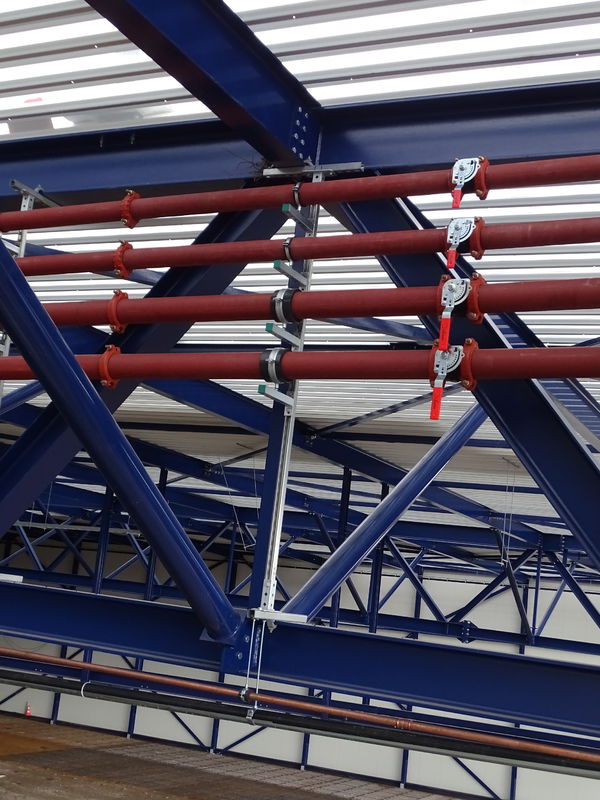 Some examples of how to use our Maxx range
form-locking connector
retains assembly in place before final tightening
pre-assembled and ready to use for a quick fixing in profile perforation by a push and 90° turn

2-hole connector for Maxx profiles
made of L-steel for extra stability
material: steel S235JR

U-saddle welded on large base plate
for connecting Maxx profiles to wall, floor or ceiling
slots are compatible with mounting profiles