Linear seam sealants
To comply with building regulations for fire safety, buildings must be divided into fire compartments. Fire resistance of the walls and ceilings between these fire separations can be rendered ineffective by seams, expansion joints and void spaces.
Walraven's Pacifyre® and Tangit sealing products have been tested and approved for effectively fire stopping seams, joints and cracks between walls, floors and ceilings of fire compartments. They are also effective for sealing annular joints around (insulated) pipes, fire collars and sleeves. Our solutions prevent the spread of fire and smoke through joints in fire rated separations, and provide excellent adhesion to most substrates. An overview of our acrylic and silicone fire sealants can be seen below.
Tested for fire safety
Our products are tested by accredited European testing Institutes for their fire resistance in compliance with EN 1366-4 & EN 1366-3 and provide a fire resistance that is classified in accordance with EN 13501-2:2003 up to EI 240 inclusive. That is to say, 240 minutes of integrity and insulation, depending on material and configuration.
The Pacifyre Acrylic and Silicone Sealants are safe to use. The emission level is A+ and the Acrylic has achieved the highest possible EC1plus classification according the EMICODE® system. It also has a sound reduction performance of up to 62dB according EN ISO 717-1.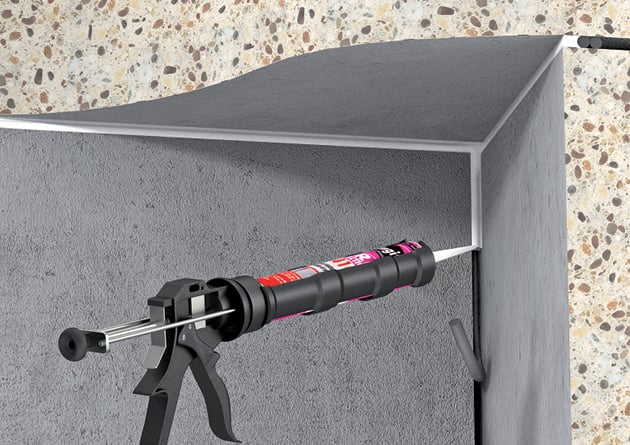 Walraven Pacifyre® A: Acrylic Fire Sealant
Features and Benefits
Fire resistant and smoketight up to 4 hours
Suitable for static linear joints in walls and floors with max. 12.5% movement
For sealing annular joints around pipes, fire collars and fire sleeves or wraps
For sealing cracks in concrete and plaster
Excellent adhesion to many porous substrates
Sound reduction up to 62dB
Colour-fast, waterproof and paintable after curing
Remains elastic after curing
Indoor emission: EC1 Plus / level A+
Skin formation in approx. 20 min.
Curing rate 1mm/24h
Shrinkage approx. 15% (DIN 52451)
Activation temperature ≥ 120 0C
Temperature resistant between -20 0C -and +80 0C
Application temperature between +5 0C and +30 0C
CE marked
Tested according to EN 1366-4, EN 1366-3 & EN ISO 717-1
Walraven Pacifyre® S: Silicone Fire Sealant
Features and Benefits
Fire resistant and smoketight up to 4 hours
Suitable for linear joints in walls and floors with max. 25% movement
For sealing annular joints around pipes, fi re collars and fire sleeves or wraps
Very good adhesion to most substrates
16 Shore A hardness
Temperature resistant between -10 0C and +140 0C
Application temperature between +5 0C and +30 0C
Indoor emission level A+
Colour-fast and UV-stable
Remains permanently elastic after curing
Skin formation in approx. 20 min.
Curing rate 1mm/24h
Fire class B1 (DIN 4102-2)