Installations above escape routes
Installations above escape routes and emergency exits
It is not uncommon for mechanical and electrical installations to be fitted above escape routes and emergency exits. If there is a fire rated suspended ceiling below the installations, there are certain criteria to be considered for the fixing products used to ensure they do not fail in the event of a fire and cause damage to the fire rated escape route.
Fire rated fixing products
It is of vital importance that an escape route or emergency exit remains free of obstacles in the event of a fire. For fixing of installations in areas above (fire rated) suspended ceilings where only fixing materials can be applied that meet requirements for firmness and deformation. Walraven offers an extensive range of fixing solutions which have been tested for their fire resistance.
Go back to Fire Protection Systems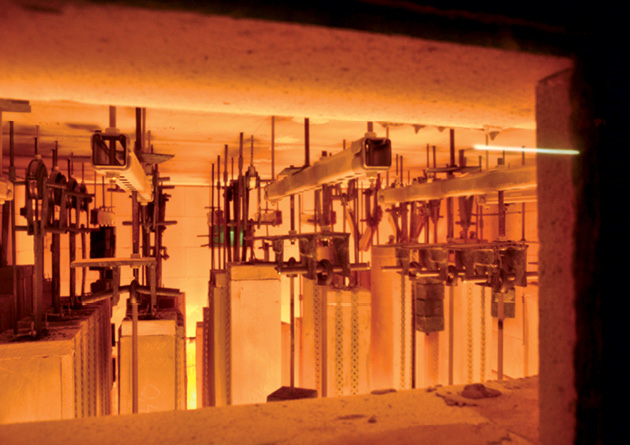 Here are some examples of what can happen to fixings in the event of a fire:
Deformation of strut rail systems
Before and after fire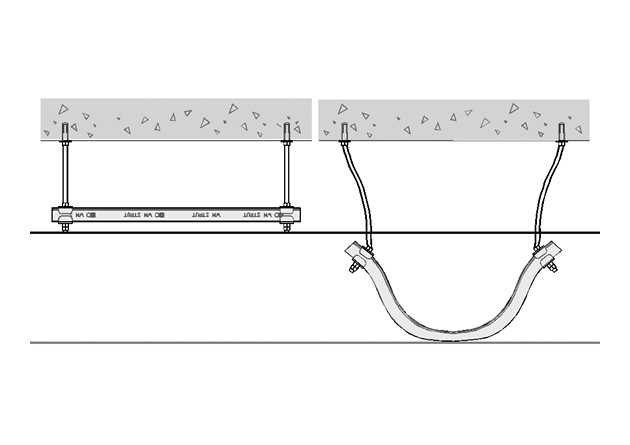 Deformation of clamps and threaded rod
Before and after fire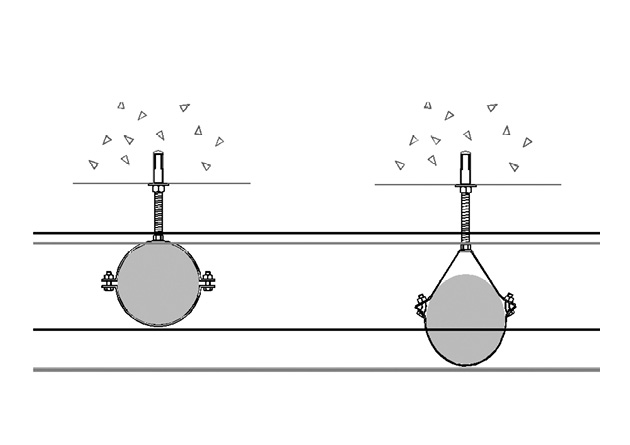 Given the effect of fire on these fixings, it is important to ensure a minimum safe distance between the installation and the suspended ceiling. Many of our rails, clamps and accessories have been tested in fire situations. Contact us to find out more or browse our product catalogue.
Walraven Fire tested product selection
single screw clamp
with BISMAT® Flash quick locking system
clamp easy to close with one hand

universal rail system
corrosion protection remains intact after cutting
distance between rail end and first hole is always equal