Measures to be taken – the Corona virus
We would like to inform you about the following measures that have been taken regarding the COVID-19, otherwise known as the Corona virus.
The continuity of our daily business operations (deliveries and being able to reach us) continues during these unusual times. The manner in which we run our business has remained largely unchanged.
The measures, which we have taken, have been based upon the recommendations of the various European Public Health institutes and the various European governments. We do not experience any immediate problems with regards to delivering our products and services. However, this might change if the above-mentioned ruling bodies advise new procedures, and/or borders between EU countries are getting closed.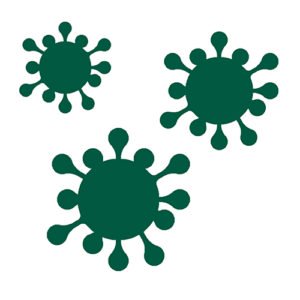 Health and safety
Our primary concern remains with the health and safety of our employees and customers. At the moment we have chosen to work in separated shifts; meaning that one half of our employees work in the office and the other half has been asked to work from home. By implementing this strategy, we are able to guarantee the continuity of deliveries, work and services that our customers are used to.
We strive to be available as much as possible  for all our customers, however, as a result of these necessary measures our availability on the phone might not always be immediate. We ask for your understanding in this matter.
Lead times
In the event you wish to deviate from your usual order, please feel free to contact us directly so we can inform you about actual and accurate lead times.
In the event you are not able to receive our product deliveries at the usual times, please contact us so we can work together to arrange a new time that better suits your needs.
If you choose to pick up your own products from our factory in Mijdrecht, we kindly ask you to abide by the following rules with regards to your driver.
Please keep a safe distance; we ask that your driver remain in the cabin of his truck.
If your driver has health complaints or has any symptoms relating to COVID-19, we will be forced to deny access to our facilities.
We will try our utmost to provide the best possible service during these unusual times.
Questions?
In case there are changes with regards to the above-mentioned measures we have taken, we will inform you immediately. Please understand that we would do everything possible to ensure that the impact of these measures will be as low as possible.
If you have any questions with regards to our business operations in relation to the measures taken to contain the Corona virus, please feel free to contact us by either phone, e-mail or by contacting your trusted account manager.
+31 (0) 297 23 30 00
[email protected]