Information for Wholesalers
We manufacture and sell a broad range of mechanical, electrical and plumbing fixings, as well as fire stopping solutions. We sell exclusively through a network of distributors throughout the UK and the rest of the world.
Our products are high quality and range from traditional fixings to innovative time-saving solutions. We aim to develop products that add value to the installer.
Many of our best selling products are made in the UK including our Britclips® electrical fixings, the popular RSWB metal noggin and our phenolic insulated pipe supports.
Alongside our products we have Regional Sales Managers to provide face to face support as well as office-based sales and technical advisers who are available to you over the phone 5 days a week.
Here you will find links to products and information on our website that we think may be of interest to you.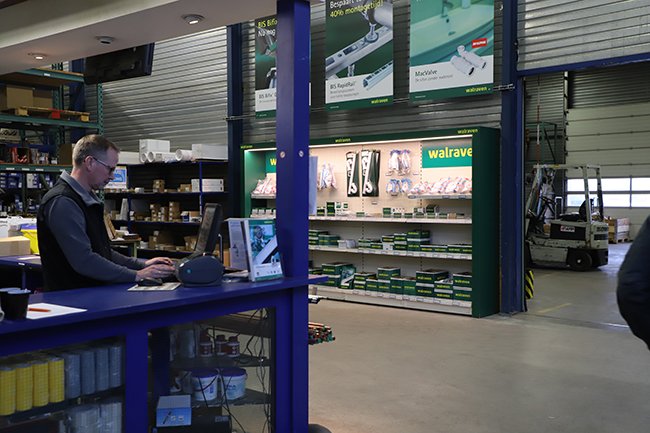 Product Ranges
Here you will see an overview of our main product ranges, as well as some products we've highlighted for you that are currently popular with installers.
If you are an electrical wholesaler, our Britclips® electrical fixings offer a full suite of cable fixings. But there are other products that you may be interested in such as our fast-fit rail systems and our concrete screws. For mechanical and plumbing wholesalers we have a diverse range of fixings for these types of services, including products to deal with specialist requirements such as expansion and fire stopping.
Electrical Fixings
Our complete range of fixings for electrical installations includes the very popular Britclips® products. From beam clips to purlin clips, cable clips to threaded rod hangers, ceiling clips and deck hangers, there is fixing for any type of installation. It also includes our award-winning RSWB, an adjustable bracket for fast mounting of electrical boxes within stud walls. The whole range is manufactured in the UK with high-grade spring steel, offering cost-effective, high-quality fixing.
View the Britclips® range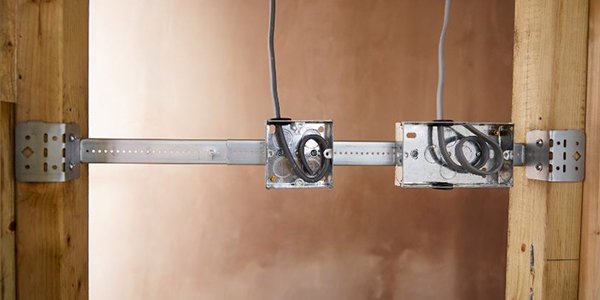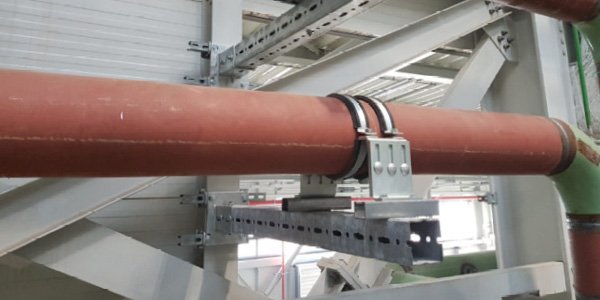 Plumbing and Mechanical Fixings
Our plumbing and mechanical range is diverse. We have products suitable for daily plumbing and heating installations in domestic properties, alongside fixing systems suitable for heavy duty commercial projects. Whatever kind of projects your customers are working on, we have fixings to help them! Some of our innovative products offer great advantages over standard or traditional products on the market. With our focus on quality, you can also have peace of mind that you are selling reliable and safe fixings to your customers.
View our plumbing & mechanical range
Popular products with installers
Here are some of our most popular products from within our product range. These products are in demand and we have received great feedback from end-users on these. So if you are not stocking these maybe you should get in touch to see if they could be right for your customers. Send an email to [email protected] to request a call from a Walraven Sales Rep to discuss pricing and product features.
RSWB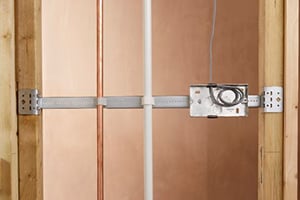 One of our top sellers for both plumbers & electricians, the RSWB is a fast and effective replacement for a wooden noggin.
RapidRail®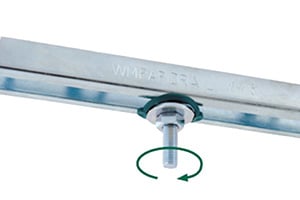 A lightweight alternative to strut with pre-assembled slide nuts mean installers can save up to 40% fixing time for pipe hanging and cable tray supports.
Concrete Screws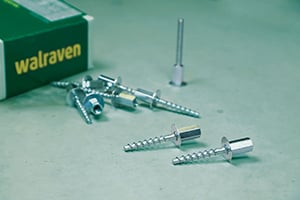 Concrete screws can improve the speed and efficiency of M&E installations. Our ETA approved products offer reliable and safe fixing into concrete.
Britclips® Electrical Fixings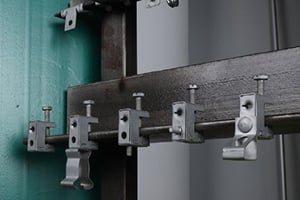 Britclips® offer over 140 cable fixings for electricians. Manufactured in the UK for over 30 years they are a well established and trusted brand.
Phenblox® phenolic pipe supports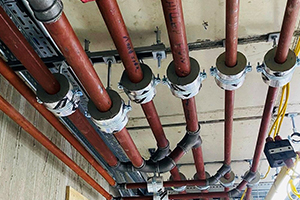 Our CE marked phenolic supports offer the best thermal efficiency, comply with BS5970.
Pipe Clamps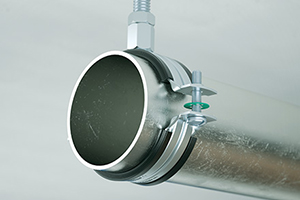 Our collection of pipe clamps and supports range from traditional fixings like split bands to lined and unlined modern alternatives.
Product Training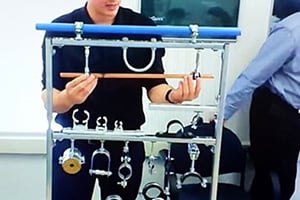 Should you or your sales teams like some training on our products, our RSMs can deliver this face to face or over a video call.  Contact your RSM to discuss your needs.
POS & Marketing Support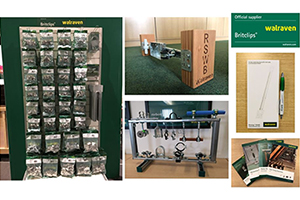 We have a range of point of sale (POS) items including product displays, brochures and merchandise, as well as a marketing team who can work with you to promote our products.
Request Catalogues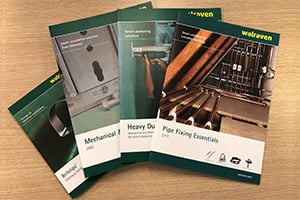 You can access pdf copies of our catalogues here, or follow the link below to request to be sent printed copies of our current catalogues.
.
Read our FAQs for wholesalers
We have collated a list of some of the most common questions we get from our wholesaler partners. If you cannot find the answer to your query here, please get in touch with us and we will be happy to help.
Read FAQs