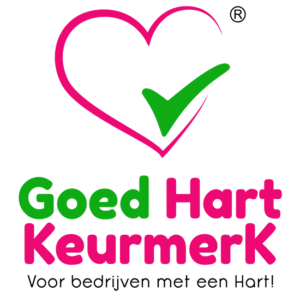 The Walraven Group is honoured to receive the 'Good Hart Quality mark', originally called 'Goede hart keurmerk'. The purpose of the Quality mark is to recognise companies that actively engage with sustainable actions and support a good cause.
Being a family company, long-term thinking comes naturally to Walraven. The company  is driven to take responsibility and make a sustainable difference from a human, economic and environmental point of view. Walraven is determined to meet ' 'today's requirements without compromising the needs of tomorrow.
The Quality mark scheme differentiates three levels of effort and grades companies accordingly on a scale of 1 to 3 stars with 3 stars being the highest level of acknowledgment. The 3 grades are:
1 star: The intention to do good in the future
2 stars: Doing the right thing sporadically
3 stars: Doing the right thing structurally and policy-wise
The efforts and actions of Walraven were rewarded with 3 stars which means that the company is acknowledged for structurally doing the right thing while putting the right supporting policies in place.
"It is a real honour for us to be rewarded with this Quality mark. Our purpose, being a multinational with a heart is a conscious and precise definition of who we want to be as a company.  We take great care of our people, while supporting all our other stakeholders. This quality mark is a great acknowledgement as well as a proof-point that we are on the right track with our actions" Pelle van Walraven, Chief Executive Officer at Walraven.