Make your job easier with our fast-fixing system
Walraven RapidRail® is our unique rail system that we developed as a lightweight, easy-to-install, and as sustainable alternative to traditional struts. Perfect for many installations like plumbing and heating pipework, ventilation pipes, cable trays, and ventilation ducts.
Do you want to find out more about our complete Walraven RapidRail® system?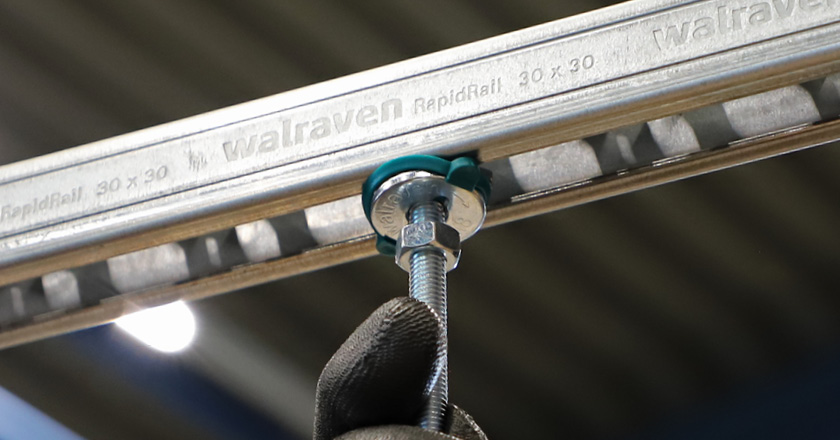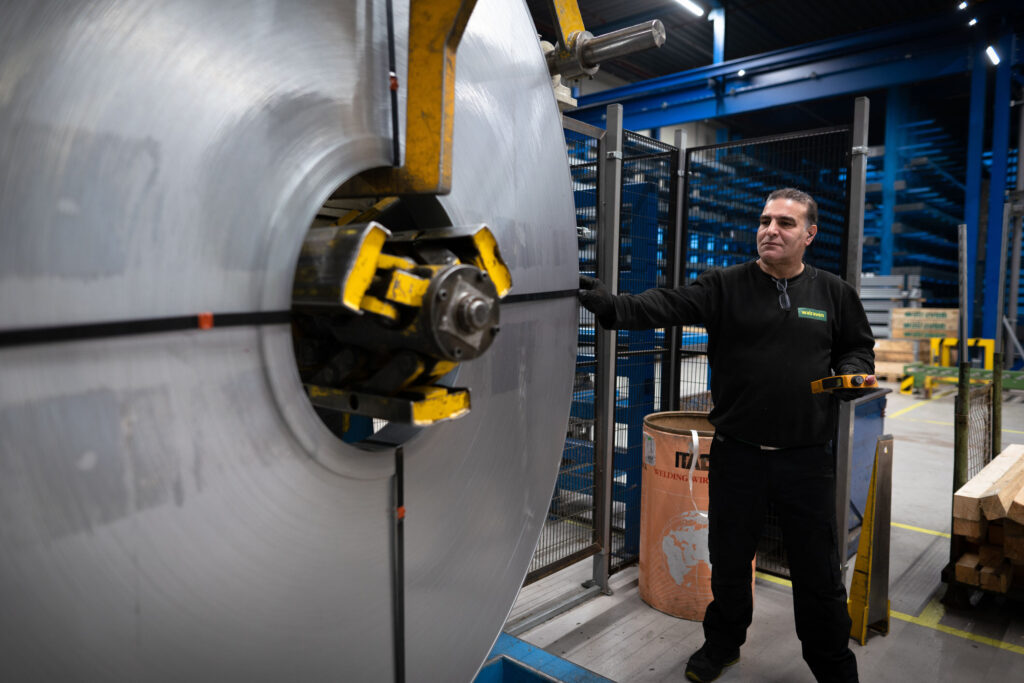 Easy, quick & safe to install
Walraven RapidRail® has a smart hole pattern so that accessories can be fixed to both sides of the rail. It also has convenient 8.5 mm drill holes for quick and easy mounting.
Fast-fit accessories with pre-assembled fasteners such as Walraven RapidRail® Connectors, Hammerfix and Slide Nuts. All to help you make faster installations, saving hours or even days on the job site.
Easy to handle thanks to its weight and the different size availabilities, perfect for overhead applications.
As well as being lightweight, our Walraven RapidRail® is available in 2 and 3 m – which makes it easier to store, carry and transport.
High-quality & sustainable design
Our experts carefully balanced the amount of steel used with the desired load performance of the rail to provide a clean design and a more sustainable rail system.
Walraven RapidRail® is lightweight but offers a tested and approved load capacity. See the Data Sheet online to find out more.
Minimal trumpet effect after cutting due to the gentle roll-forming process on our machinery.
Walraven has roll-forming lines in several countries and ownership of all processes. It allows us to offer the best possible quality and lean supply chains.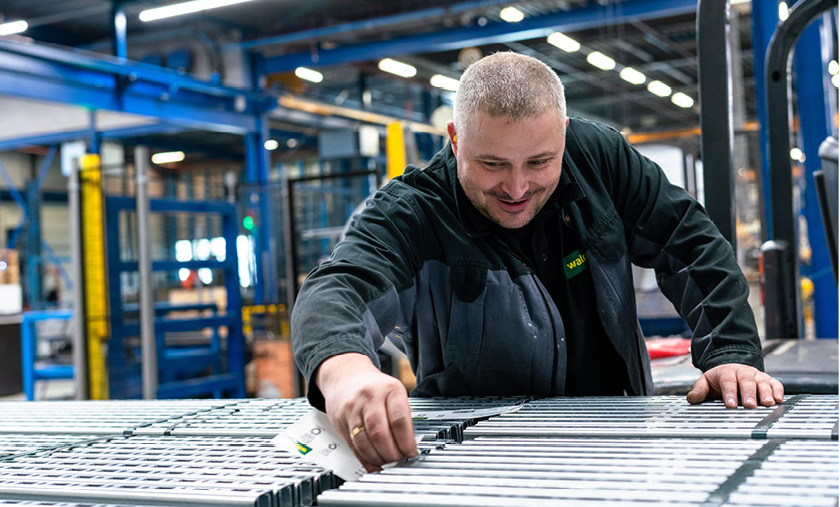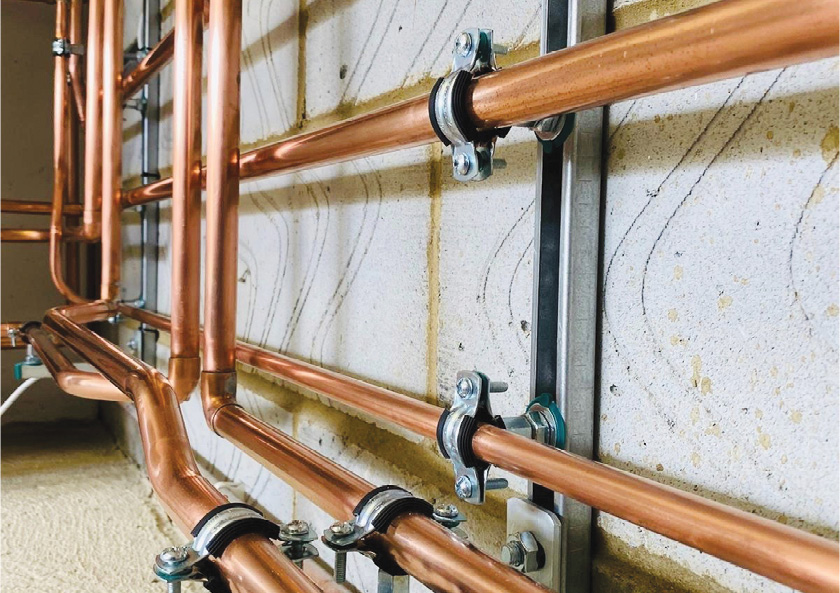 Case study installation
Plumbing and heating engineer Craig has been using Walraven RapidRail® to install heating and hot water system conversions. He told us he saved hours on this installation due to the time-saving Walraven RapidRail® Hammerfix and Slide Nuts.
"This system has been a great discovery for me! The benefit of not having to use loose nuts, bolts and washers is a huge time-saver on larger installations. The other accessories that come with this rail are also great, making it really versatile. The cantilever arms allow pipes to be run at multiple depths against the wall with ease."
Craig Reading (CR Plumbing),
Self-employed plumbing and heating engineer
Walraven RapidRail® product selection: