Increase your installation efficiency
Walraven RapidStrut® is a complete rail system designed for versatile indoor and outdoor use. It includes rails, cantilever arms, and connectors, and it seamlessly integrates with an extensive choice of pre-assembled accessories that enable you to save installation time.
Do you want to find out more about our complete Walraven RapidStrut® system?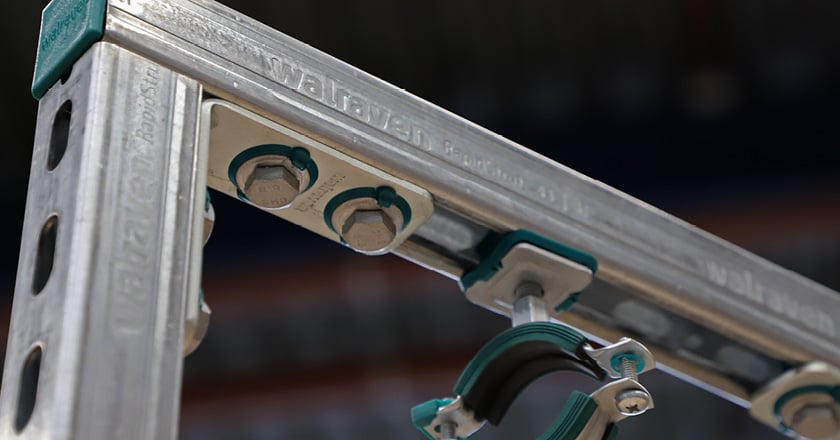 Easy, quick & safe to install
The accessories of Walraven RapidStrut® are pre-assembled and delivered ready to use on-site.
The plastic spring of the fixing system allows the slide nut to be fixed easily into the rail, retaining the assembly in place before final tightening.
Easy to connect to walls and ceilings by using concrete screws Walraven WCS1P in the special 8.5 mm anchor holes of the rails.
In combination with the Walraven DS 5, the Walraven RapidStrut® profile allows quick fixings to be mounted on both sides of the rail.
Extensive, high-quality range
The Walraven RapidStrut® fixing system offers a versatile choice for rail profiles and cantilever arms, including a broad range of accessories.
The strong teeth ensure strong and safe connections.
Minimal trumpet effect after cutting due to the gentle roll-forming process on our machinery. This also ensures easy installation of the accessories.
Traceability coding ensures quality management.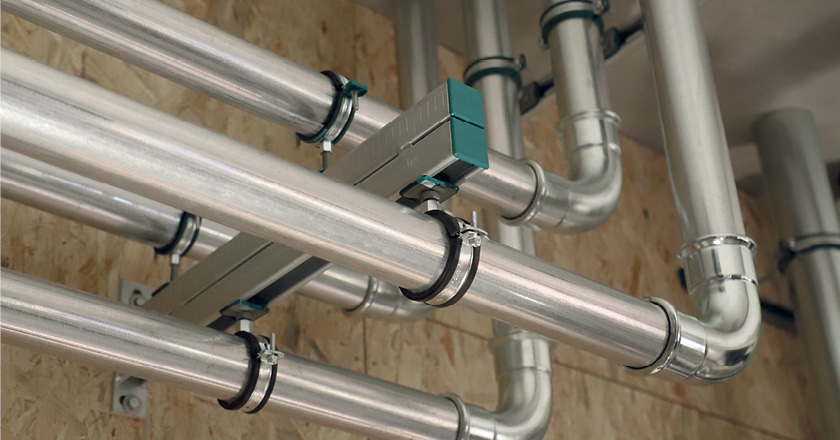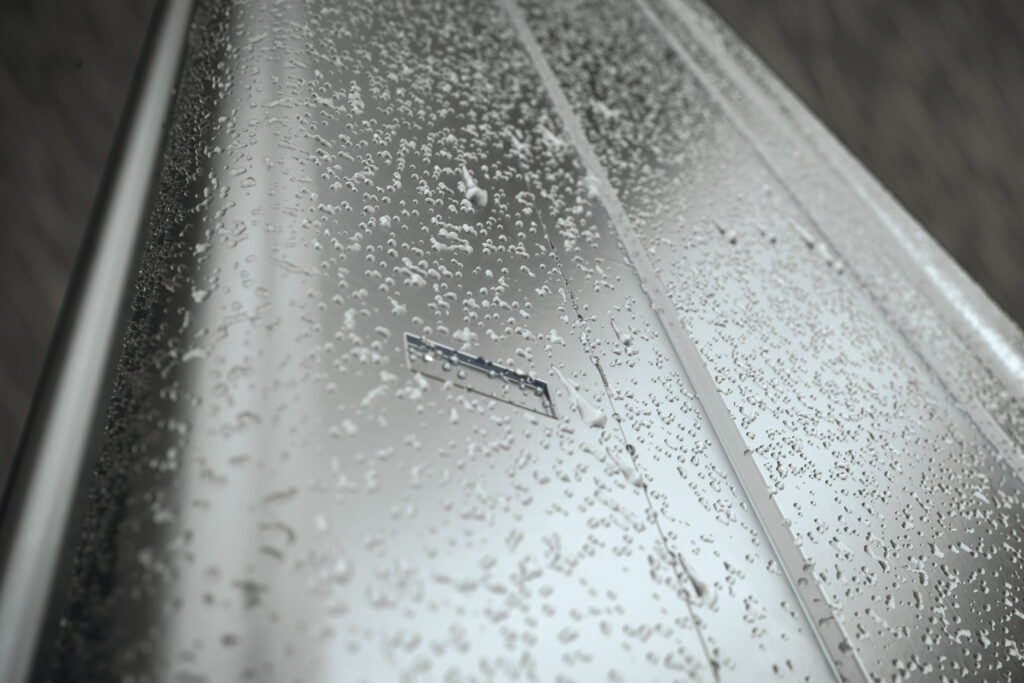 Sustainable for indoor and outdoor use
Our experts have used the optimal amount of steel which results in a clean design and a sustainable rail system.
Walraven RapidStrut® is highly corrosion resistant and, therefore, also suitable for outdoor use.
Available with Walraven BIS UltraProtect® 1000 – the high performance and sustainable surface protection. This technology uses up to 55% less resources compared to conventional hot dip galvanisation.
Walraven RapidStrut® product selection: