starQuick® – the plastic pipe clamp with a difference!
This versatile pipe clamp can be used to quickly and securely install multiple pipes and conduit for heating, plumbing and electrical installations. Suitable for fixing all types of pipe, from Ø 1/4" – 2", this pipe clamp comes with a full range of starQuick® accessories to enable easy fixing to any substrate, to BIS RapidRail® or BIS RapidStrut® and to threaded rod. A truly versatile solution!
Download the brochure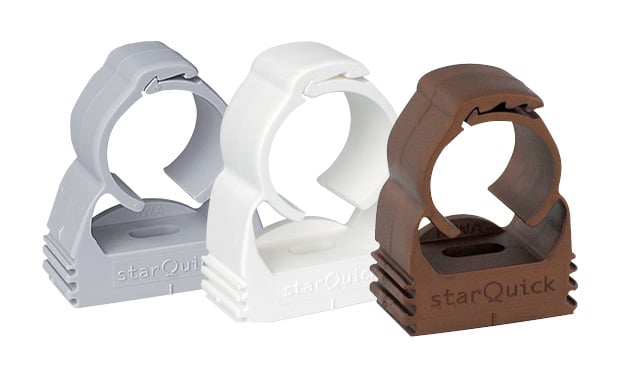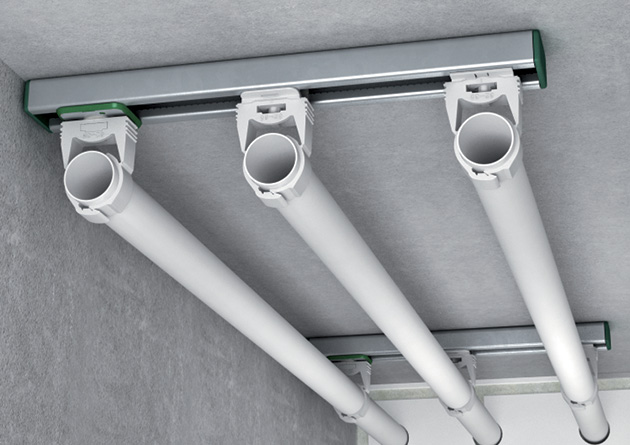 When a basic plastic pipe clamp isn't enough!
The clamp is made from Polyamide (PA6) which means it has many special properties making it suitable for more demanding environments. It is:
Corrosion-free
UV resistant
Anti-ageing
Oil and petrol resistant
Halogen free
Recyclable
Temperature resistance: from approximately -104°F to approximately 194°F constant, approximately 266°F peak (Note: temperature must be above 15°F during installation process)
Therefore, it is suitable for corrosive environments both indoors and outdoors, and specialist environments like swimming pools and chemical factories. The standard product is grey, but it is also available in white or copper color if aesthetics are important in your installation.
A range of accessories to make installation easier
The full range of accessories available with the starQuick® plastic pipe clamp are what really makes it unique. To make installation easier we supply fixings to allow the starQuick® to be quickly and easily fixed to all substrates, rails and rods. Whether you have multiple pipe runs close together, need distance blocks for special fixing distances from the surface, or simply need to fix directly to a surface, we have the accessory you need.
Features & Benefits
a self-closing clamp for strong, quick and easy fixing
for all pipe and tube types Ø 1/4" – 2"
ideal for heating and plumbing installations
made of Polyamide (PA6) so it is suitable for corrosive and specialist environments
for indoor and outdoor use
full range of accessories
versatile product for fixing pipes to any substrate, BIS RapidRail®, BIS Rapidstrut® and threaded rod
Click here for an overview of all our starQuick® products
More about starQuick®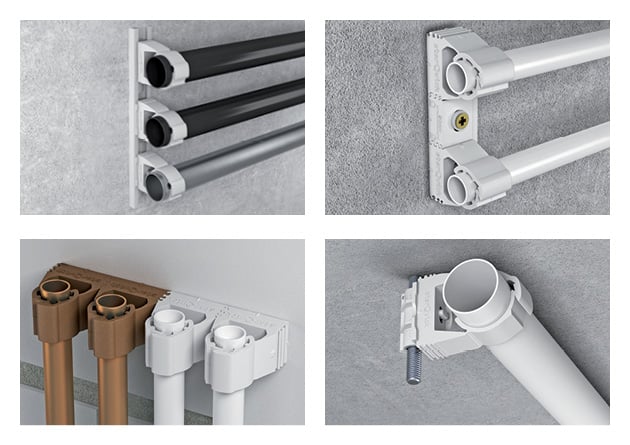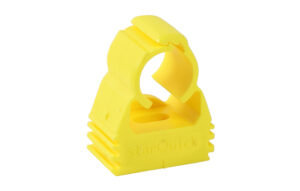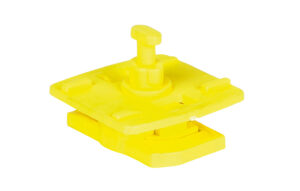 BIS starQuick® product selection: