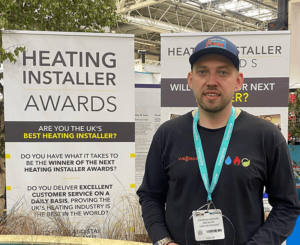 Damon from Blakemore Plumbing, Heating & Renewables recently used RapidRail® on a ground source heat pump and solar installation on a large domestic property. Based in Sheffield, Blakemore PHR specialise in the installation of renewable technologies in the form of solar thermal and air source heat pumps. Damon is also Regional Heating Installer of the Year 2023 for Yorkshire and Humber!
The problem – how to speed up installation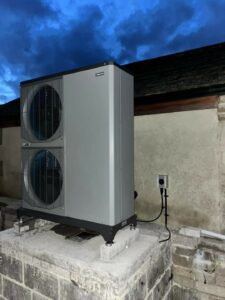 Damon contacted Walraven looking for an easier way to fix all of the pipework associated with his installations. He was previously using 41×41 strut with zebs but had seen other tradespeople using Walraven RapidRail® on social media, so he contacted us to see if RapidRail® could benefit him.
A Walraven adviser met up with Damon to find out what he was looking for and discuss alternative products that might help. Damon was looking for something easy to handle, quick and easy to install, high quality and cost-effective. The Walraven RapidRail® system offers all of these benefits.
The solution – Walraven RapidRail®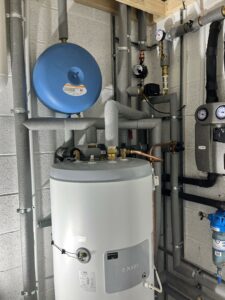 The Walraven adviser recommended the 30x20mm RapidRail® profile in 2m lengths along with the Hammerfix pre-assembled slide nuts with cut stud. RapidRail® offers a load-tested, shallower profile than standard channel which means it is more cost-effective, easier to cut, lift, store and transport. The pre-assembled Hammerfix slide nuts make the mounting of pipe clamps very quick and efficient. Simply twist into the rail, done!
Damon commented: "I loved the Walraven RapidRail® system, I will definitely be using it on all my plants rooms from now on. The channel is easy to cut with it being lightweight but still felt secure and of good quality. It is easy to manoeuvre and secure to the wall. The clips are easy to attach and move around and it provides a really neat finish."
Where to buy
RapidRail® is in stock at Williams Plumbing Supplies, JPL Direct and Trentside Fixings online shops. Contact your Business Development Manager for more purchasing options.
Find out more and request a sample