Your challenge, our support.
Today's flat roofs support an ever-increasing amount of equipment and it is important that the fixings used are long-lasting and keep the roof membrane intact. Walraven offers a range of fixings for supporting rooftop installations such as plant and machinery, HVAC equipment, pipes, ducting, cable trays and more.
Alongside our products we offer technical advice and support. Our technical team can design suitable fixings and supports for your rooftop installations and provide advice and guidance throughout your project.
If you would like to find out how we can help you with your rooftop installation challenges, get in touch today and download our brochure! We also have a handy checklist for rooftop installations which you can download here.
The possibilities are endless
3 reasons for choosing Walraven:
Versatile solutions. Our fully modular system makes it possible to deliver a whole range of solutions for flat and low-pitched roofs using time-efficient and cost-effective components.
Long life expectancy. Our robust, lightweight and non-penetrative solutions avoid any structural damage to the roof and are suitable for corrosive environments (C1–C4 in accordance with ISO 12944-2).
Technical expertise. Besides our solutions, we offer a comprehensive technical support service to guide you throughout the project.

Installation photos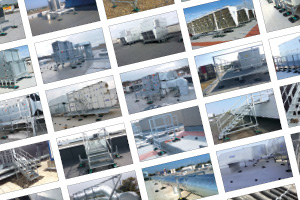 Case study – rooftop plant support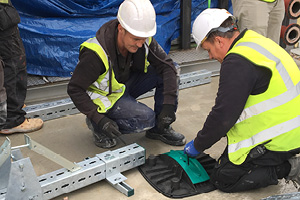 How to prevent rooftop damage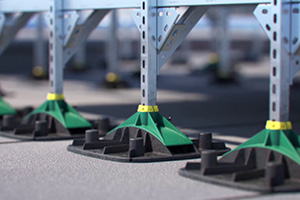 Equipment Supports
A range of easily adaptable, standardised solutions to support the most common types of AC-units, ventilation units and other equipment.
More information on Equipment Supports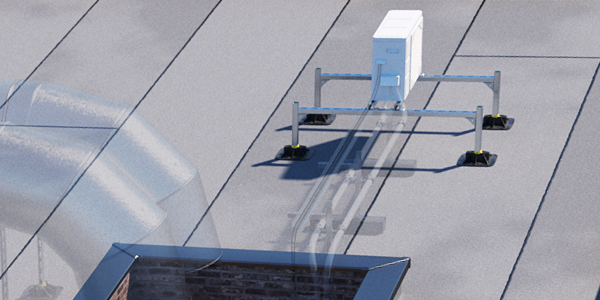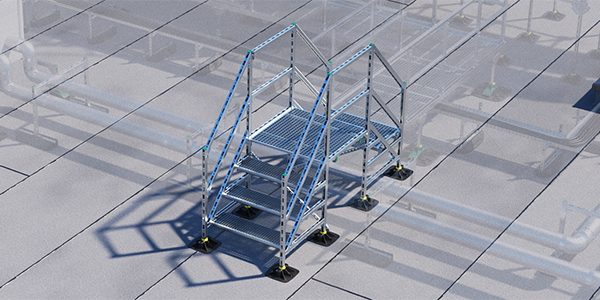 Stepovers / Walkways
Tailored and non-penetrative solutions help maximise rooftop safety and allow maintenance workers to navigate easily through areas with obstacles that require bridging.
More information on Stepovers / Walkways